Introducing FirstMile
FirstMile is a pioneering UK-based company transforming business sustainability through innovative waste management and recycling services. Since its founding in 2004, it has championed zero-to-landfill waste collection and green energy. Serving over 25,000 businesses across the UK, FirstMile is committed to lessening the environmental footprint of businesses. Its team, made up of 150 skilled drivers and 100 dedicated environmentalists, shares a unified vision of a greener, more sustainable world.
FirstMile's impact reaches beyond its primary operations, collaborating with over 300 suppliers across the UK for eco-friendly waste solutions and supporting charities that aim to improve the quality of life for many.
Our Challenge
FirstMile partnered with Hidden Foundry, with a goal to modernize their online presence. Their previous CMS had become a limitation, and they sought to upgrade using the innovative Optimizely Content Cloud. Their vision was to harness the latest technology and digital standards while preserving existing functionality and integrating new systems to improve the user journey. As a service-oriented business, a significant focus was put on revamping the add-to-cart feature. This new functionality needed to be flexible, adaptable, and integrated smoothly into the new CMS environment.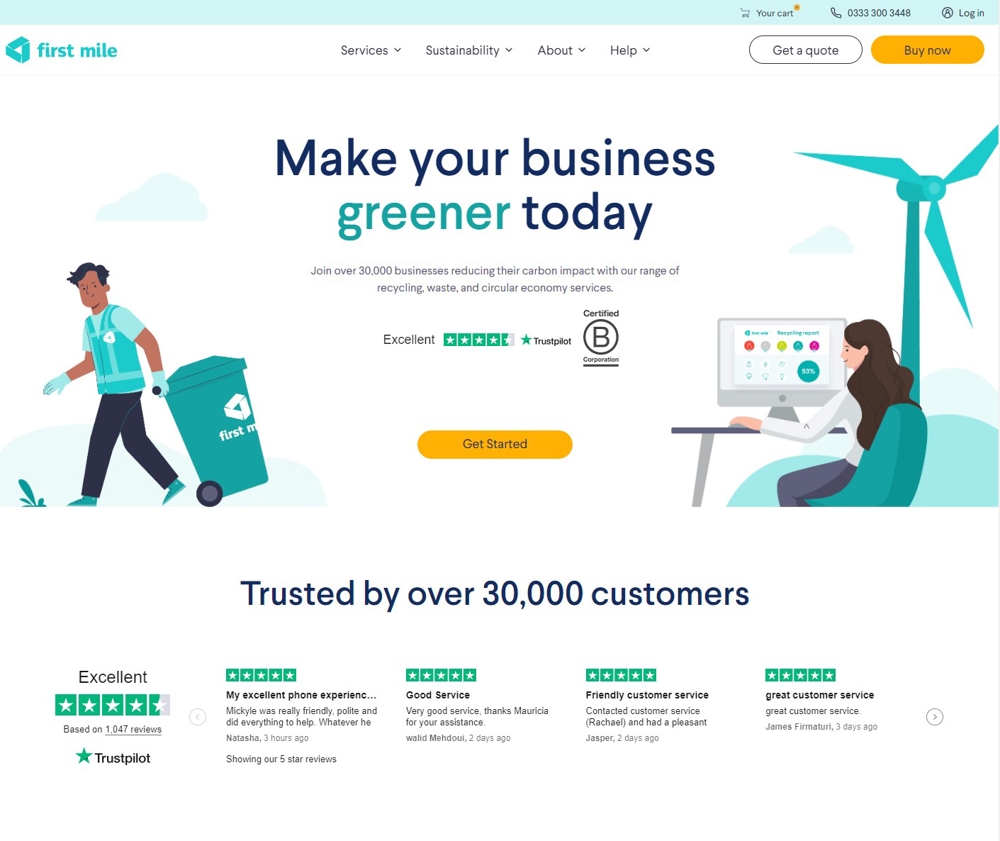 Our Solution
Our comprehensive approach involved an in-depth analysis of the entire website. We meticulously reviewed each page, explored user journeys, scrutinized third-party integrations, and identified key technical factors influenced by the transition to the new platform.
Key achievements in our solution include:
The integration of the chosen payment provider, creating a seamless payment process.
The successful integration of the client's ERP system for more efficient business operations.
The implementation of a new instance of Optimizely 12 CMS, with all third-party integrations migrated effectively.
Using ASP.NET Core, .NET 6, and CMS 12, we powered the website with Optimizely's robust Content and Commerce Cloud capabilities.
We deployed the new ASP.NET Core solution seamlessly onto Optimizely's Digital Experience Platform.
Overall, this was a meticulous process that involved deep understanding and innovation at every step, ultimately paving the way for a more engaging, user-friendly online presence for FirstMile.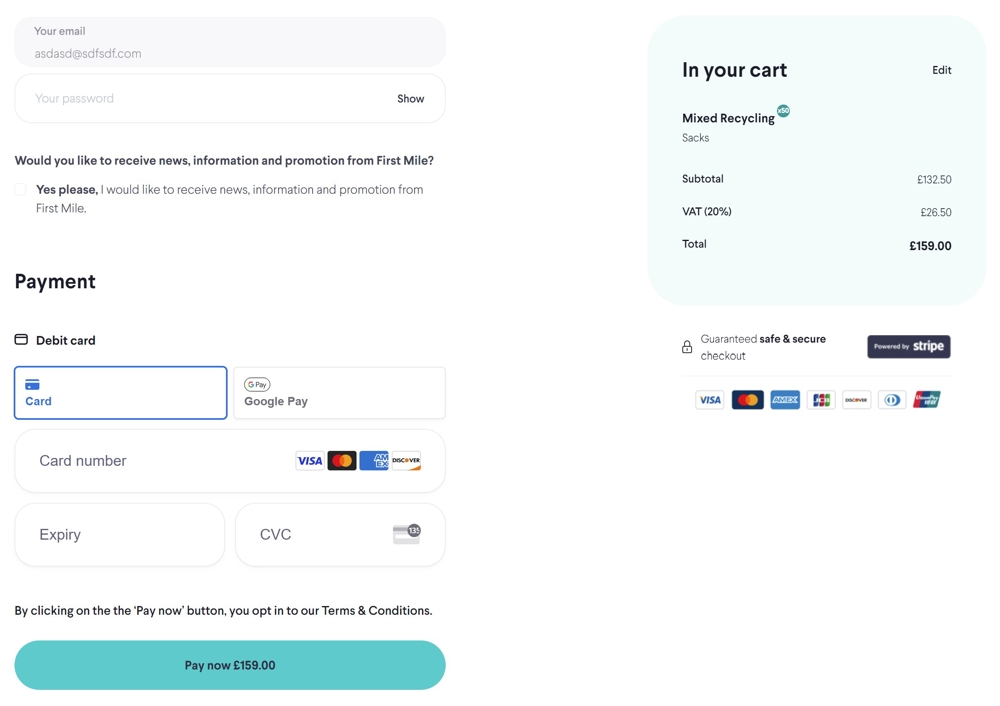 Ready to harness the power of Optimizely's exceptional CMS and Commerce platforms? Contact us today for a personalized consultation on how we can transform your digital presence.